Glory Wars: Recruiting Contest!
Big recruiting contest for the successful start of the first goldworld in fantasy browser game Glory Wars

Berlin based online games developer GameArt Studio announced that today the auctions started on the new goldworld in Glory Wars. To celebrate the successful start of the goldworld and the auctions there will be a big recruiting contest that runs until the end of June!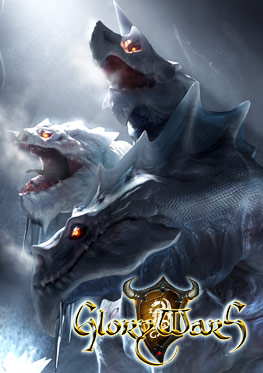 Last week the first so-called goldworld went online in the worldwide known fantasy browser game Glory Wars.

The new goldworld is bustling with thousands of players from all around the world and the first clans are already founded and fighting for the dominance over Enduria.

Since today it is possible to bid on the auctions and get your hands on the best items Enduria has to offer.

To celebrate the new goldworld and the start of the auctions there will be a big recruiting contest for all players in all Glory Wars worlds.

In this contest the players compete who can recruit the most new players in their language. The contest will run until the end of June. Everybody can take part in the contest and be able to win great prizes.

The prizes consists of premium months as well as other features like the feast, the treasure chest or elixirs.

More infos can be found in the official Glory Wars forum.

The GameArt Studio team wishes all players much fun in Glory Wars and great success in the recruiting contest!
contained in this e-mail is confidential. It is intended solely for the addressee named above. If you are not the intended recipient, please notify the sender immediately and destroy this message on any media of yours.


About GameArt Studio:

GameArt Studio was founded 2006 in Berlin and became quickly one of the most innovative developer and publisher of online games.

All games of GameArt Studio are multiplayer online games, players from all around the world can play together. Also, all games are free2play-games, i.e. they can by played free of charge.

The four published games of GameArt Studio "Holy War", "Tagoria", "A.I. War" and "Glory Wars" are already enjoyed by five million gamers and are playable in eleven languages.



Contact und further Information:
GameArt Studio GmbH
Bismarckstraße 107
10625 Berlin, Germany
E-Mail: press_en@gameartstudio.de
Internet: www.gameartstudio.de



---
Back | See more News | Submit News